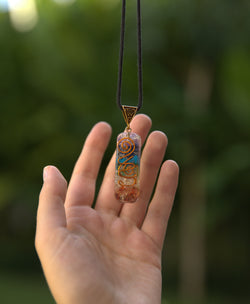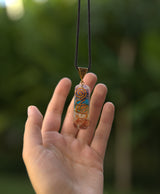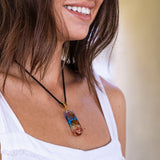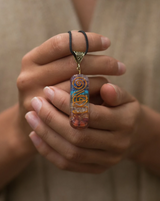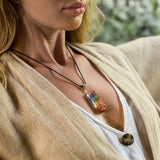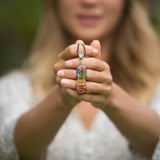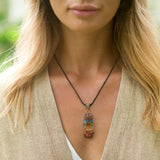 7 Chakras Orgonite Necklace

A delicate and magical orgone necklace handcrafted to
help soothe the mind and balance the seven chakras
. You are born with a connection to Earth with innate wisdom and the ability to create your own reality. 
Say Bye-bye to radiation  👋
These necklaces help clear, balance, and energize your main energy centers one by one,
reestablishing balance and harmony with your body
, mind, and soul.
Each one of these mesmerizing Orgone necklaces is carefully handcrafted with real healing stones. Each stone was carefully picked to assist you in your healing journey and living a more positive and creative life.

MAIN BENEFITS

💤 Improves sleep quality
🙇🏼‍♀️ Better concentration
😌 A better understanding of emotional states
💬 Improves compassion and interaction
🍃 Accelerates plant growth
The layers of metal and eco-resin with carefully selected crystals aid in a variety of physical, emotional and Spiritual imbalances resulting from our current environment
All the crystals are ethically sourced from Brazil, Peru, Sri Lanka and South Africa. Each necklaces takes about 77 hours to be perfectly handcrafted. They also provides great protection against electromagnetic pollution (EMF) from electronic devices such as your WiFi router and cellphone.
SPECIFICATIONS
✨ Real Gemstones - Amethyst, Lapis Lazuli, Turquoise, Green Aventurine, Citrine, Orange Agate, Carnelian
✨ Pendant Measures Approximately 1.5 inches long by 0.5 inches Wide
✨ Comes in a beautiful pouch with Instructions

Good to know: Cleanse and energize your stones and crystals as soon as you obtain them. Allow them to sit under cool running tap water for 10-20 minutes. If you are near to a natural running river, stones and crystals can be placed in an open mesh bag and left for a short time in the natural running water.


How to get the offer?
Add 3 products to your cart, the discount is automatic 😍 
The delivery is free beyond 50€, below it's 4.85€. 
Shipping time: From 12 to 21 working days everywhere around the world. 🌍
.
Due to COVID-19 delivery times and carrier prices are much higher. For this reason, we will ship your precious once the lockdown is over. All orders w
ill arrive safely.
Founded in Bali, we support each month a different NGO in sectors that we care about such as education, access to water and humanitarian projects.
Each piece is made in India following the traditional techniques of Orgone. All of our products are 100% handmade.
Why shop with us ?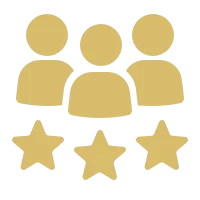 Support +25 artisans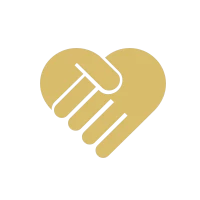 Together we give back to charities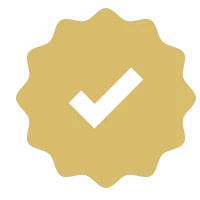 Gorgeous handmade quality guaranteed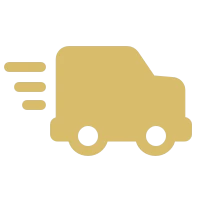 Free shipping above 45 €