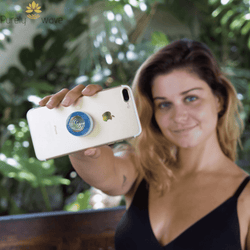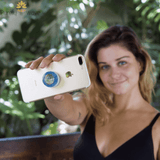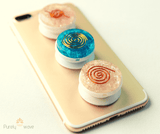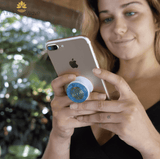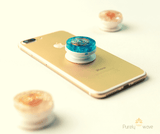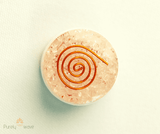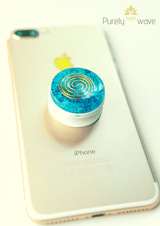 Special offer this week: 

Buy 2 and get 1 for free + 

Free shipping 🎉
As you know, 5G might affect the structure of DNA.

Impressive isn't it?...
The new Popsocket Orgonite emits powerful vibrations thanks to the orgone that blocks electromagnetic pollution from phone towers, WiFi, 4G, and soon 5G...
Invisible, odorless, and intangible is what makes this enemy even more dangerous. Many studies have confirmed that electromagnetic pollution has catastrophic effects on the body ranging from attention disorders, sleep disorders to memory loss, to cancer in some cases.
Say Bye-bye to radiations 👋
Amethyst is a natural tranquilizer, it relieves stress and strain, soothes irritability, balances mood swings, dispels anger, rage, fear, and anxiety. Alleviates sadness and grief, and dissolves negativity. Amethyst activates spiritual awareness, opens intuition, and enhances psychic abilities.
Rose quartz clears out anger, jealousy, and resentment from others, and allows healing related to heart issues and diseases related to holding on to negative emotions. Known as a romance stone, Rose Quartz can be used to attract love.
Aquamarine evokes the purity of crystalline waters and the exhilaration and relaxation of the sea. It is calming, soothing, and cleansing. It inspires truth, trust, and letting go.
Dimension & weight: 4cm x4cm x 1 cm thickness/ 11g

How to get the offer?
Add 3 products to your cart, the discount is automatic 😍
Our Promise
Every piece is inspected, packed, shipping time is 16 to 28+ Business days. Due to COVID-19, delivery times are slightly longer, but your precious will arrive safe and sound.
The delivery is free beyond 50€, below it's 4.85€. 
Shipping time: From 12 to 21 working days everywhere around the world. 🌍
.
Due to COVID-19 delivery times and carrier prices are much higher. For this reason, we will ship your precious once the lockdown is over. All orders w
ill arrive safely.
Founded in Bali, we support each month a different NGO in sectors that we care about such as education, access to water and humanitarian projects.
Each piece is made in India following the traditional techniques of Orgone. All of our products are 100% handmade.
Why shop with us ?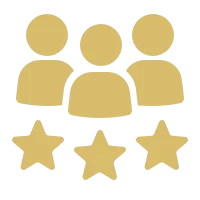 Support +25 artisans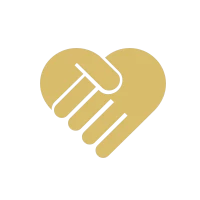 Together we give back to charities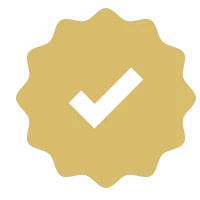 Gorgeous handmade quality guaranteed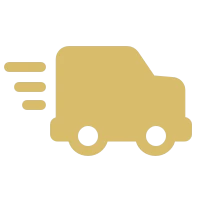 Free shipping above 45 €